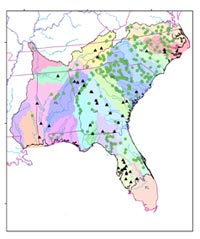 Project Overview
Full Title
ALBE NAWQA
Location


Souteastern United States
Project Chief
Douglas Harned

Period of Project
2001-2010
Team Members
Melinda Chapman
Michelle Moorman
Thomas Cuffney
Ana María García
Gerard McMahon
Eric Staub
Silvia Terziotti
USGS IN YOUR STATE
USGS Water Science Centers are located in each state.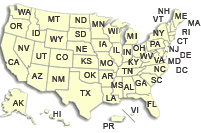 Albemarle-Pamlico NAWQA
2 - Major River Basin 2 study (MRB2)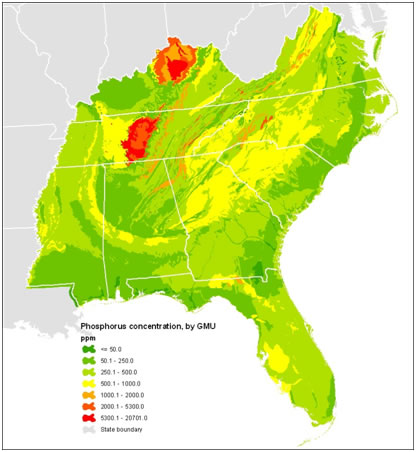 Input layer used in the SPARROW model of background phosphorus concentration in sediment, as developed from NURE data.
NAWQA Major River Basin (MRB) studies combine the data from multiple NAWQA study units for regional analysis. The MRB2 study area includes five NAWQA Study-Units (ALBE, ACFB, GAFL, MOBL, SANT, TENN). The MRB2 study is composed of two components:
1) Water-quality trends and loads in the Southeastern U.S.
2) Sources and transport of nutrients to lakes and estuaries using the SPARROW model in the Southeastern U.S. Cycle II work includes completion of the RF1 phosphorus model and phosphorus and nitrogen NHD model papers and a summary circular of SPARROW results.