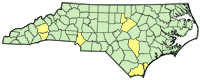 Project Overview
Full Title
Characterization of Stormwater Runoff Constituent Loads from Bridge Decks in North Carolina and Determination of the Effects of Bridge Stormwater Runoff on Selected Receiving Waters
Location


Buncombe, Henderson, Mecklenburg, Durham, Wake, Sampson, New Hanover and Brunswick Counties
Partner Agencies
North Carolina Department of Transportation
Project Chief
Chad Wagner
cwagner@usgs.gov
Period of Project
2009 - 2010
Team Members
Scott Caldwell
Sean Egen
Jason Jarvis
John Mazurek
Cassandra Pfeifle
Trey Sherrell

Science Topic
Support of Federal and State Programs
USGS IN YOUR STATE
USGS Water Science Centers are located in each state.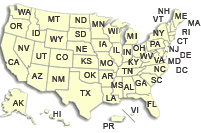 Water quality characterization of bridge deck runoff in NC
This project was completed in 2012. These pages are for historical purposes only.
Introduction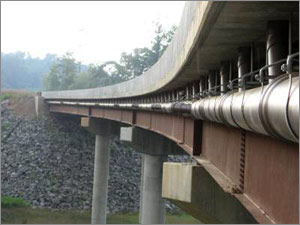 Bridge deck runoff collection system on US-64 bridge over Hiwassee River in Cherokee County, North Carolina.
There is evidence that bridge deck runoff has a relatively high loading of a variety of constituents such as nutrients, solids, pesticides, metals, and polycyclic aromatic hydrocarbons (PAHs). Information on the quality of bridge deck runoff in North Carolina is, however, lacking. Stormwater permits are designed to reduce nonpoint source loadings of anthropogenically derived constituents to surface waters. Permits for bridges in NC, however, must be based on data collected from studies which were conducted 10 – 20 years ago and in other parts of the U.S. As a result permit requirements for bridges in NC may be unnecessarily conservative or inadequate for protecting receiving water quality.
The primary objective of this investigation is to identify the loading of selected constituents in stormwater runoff from representative bridges across North Carolina. Working collaboratively, NCDOT, DWQ and USGS identified other study objectives which could provide information valuable in helping understand the effects of bridge deck runoff on receiving water quality and in managing stormwater runoff from bridges.