Project Overview
Full Title
Albemarle Sound Pilot for the National Monitoring Network
Location

Roanoke, Chowan, Pasquotank, Tar-Pamlico, Neuse, and White Oak River Basins in North Carolina and Virginia
Partner Agencies
Partner Agencies
Project Chief
Sharon Fitzgerald
safitzge@usgs.gov
Period of Project
January 2012 to September 2015
Team Members
Sharon Fitzgerald
Tom Cuffney
Erik Staub

Science Topic:
Increased Population and Water Resources
Groundwater resources
Agriculture and Water Quality
Estuarine and Coastal Processes
Support of Federal and State Programs
USGS IN YOUR STATE
USGS Water Science Centers are located in each state.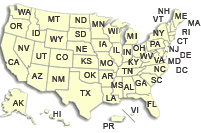 Albemarle Sound National Monitoring Network Pilot
Introduction
The Elizabeth City waterfront is one of the many historic downtowns located on the
Albemarle Sound.
Albemarle Sound is a shallow, low-salinity, high-turbidity estuary in North Carolina. Freshwater inputs dominate this lagoonal estuary system that is separated from the ocean by a chain of barrier islands.
The Albemarle Sound supports several important commercial and recreational fisheries, but current populations are well below historic levels for many species. Several portions of the Sound, including the Chowan and Roanoke Rivers, were recently nominated as strategic habitat areas for these fisheries. Managers are concerned about contaminants in the water, sediment, and biota in these strategic habitat areas. Additionally, an understanding is needed of the ecological effects that may result as the sea-level rises in this low-lying system.
A Water-Quality Monitoring Network for Albemarle Sound is being developed to provide data to examine critical water-quality management issues as a pilot study of the National Monitoring Network for U.S. Coastal Waters and their Tributaries. The network is an integrated, multidisciplinary, and multi-organizational program using multiple sources of data to assess the health of our coastal waters, coastal ecosystems and inland influences on coastal waters for improved resource management.