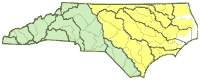 Project Overview
Full Title
ALBE NAWQA
Location


Roanoke, Chowan, Albemarle, Tar-Pamlico, Neuse, Cape Fear, and White Oak River Basins
Project Chief
Douglas Harned

Period of Project
2001-2010
Team Members
Melinda Chapman
Michelle Moorman
Thomas Cuffney
Ana María García
Gerard McMahon
Eric Staub
Silvia Terziotti
Science Topic:
Increased Population and Water Resources
Groundwater resources
Agriculture and Water Quality
Estuarine and Coastal Processes
Support of Federal and State Programs
USGS IN YOUR STATE
USGS Water Science Centers are located in each state.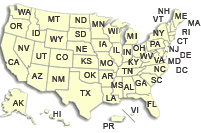 Albemarle-Pamlico NAWQA
Introduction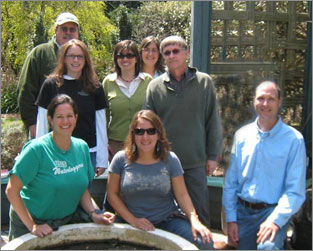 (Back) Tom Cuffney, Ana Maria Garcia, Silvia Terziotti
(Middle) Douglas Harned
(Front) Michelle Moorman, Eric Staub
Missing from photo: Melissa Chapman, and Jerry McMahon
The National Water Quality Assessment (NAWQA) Study is an ongoing program of the U.S. Geological Survey to assess the status and trends of the Nation's streams and ground-water quality and to examine the processes that control water quality.
The Albemarle–Pamlico drainage basin comprises a 72,492 square-kilometer area drained by four major rivers. The headwaters of the basin lie in the mountains of Virginia, with the outlet in the estuaries and sounds of North Carolina. It contains the second largest estuary system in the country, rapidly developing urban areas, the Neuse River--one of the highest visibility river basins in the country, and intensive agricultural development (corn, soybeans, cotton, and hogs) with high agricultural chemical use. The rivers of the ALBE wash the sediment and waste of the urban Piedmont, and pesticides and nutrients of the agricultural Coastal Plain into a sensitive, essentially closed, estuarine receiving body.